Many people wish they could earn money online while doing what they've always wanted to do aside. The idea of selling products or services online sounds great for those. Unfortunately, very few come close to taking action this way.
Does it sound like you? Maybe you've never found an idea of what to sell or perhaps it seemed complicated to build up the whole thing because you weren't sure of what to do next.
1. Niche down
How many times have you gotten really excited about an idea you've had? Let me tell you something: there is a good chance many other people in this world have thought of it before you did and now they're taking action and selling it.
Therefore, start with the beginning. Put down your ideas and decide for a niche you want to rule. Know what you want to sell and know your market, customer and the overview of needs and wants.
After deciding all this, zoom out a bit and look at the overview of your idea. Is it specific enough? How is it different from all the other things you see around?
2. Plan & Test
How do you know if the market is right for you? Have you calculated any logistics? Is everything going to work successfully?
Anyway, if you have an answer to all these, put it down. Plan everything in advance, otherwise chaos will take over your whole concept. It is very important that you test as much as possible before investing; see if there is interest in your product or service and presell if possible. This will save you a lot of money and will definitely reduce your investment.
Blogs and Google AdWords are great tools for testing if people are interested in your field. For example, seanogle.com wrote about Simon Stock from E-Surfboard racks. He has tested the market by setting up a WordPress blog and affiliating links to Amazon website. This way he managed to presell his products through Amazon; he has also learned how the products would fit in the market.
From there he setup his own site and build relationships with the major manufacturers. He used his test site as a lead funnel to the new site, and has become one of the biggest resellers of surfboard racks on the internet.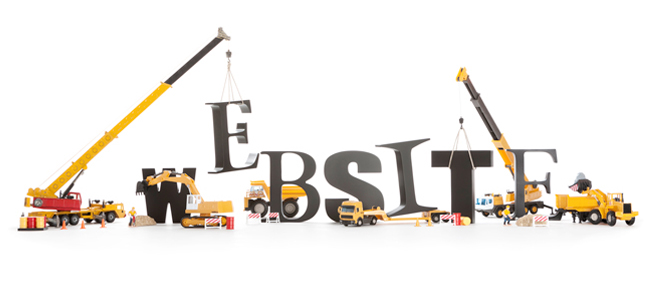 3. Build your website
This is my favourite part, as building a website is a whole creative journey in my opinion. There are several options from you could choose, depending on your budget, although many entrepreneurs think that due to the inexpensive commerce tools building a website doesn't need too much effort and creativity.
Firstly, I recommend reading those 18 tools to consider in order to start a website with low cost.
You can find  great list of e-commerce online store builders here.
Separately, the shopping cart software program is additional (and you definitely need it). These softwares help you to take orders and calculate sales, organising shipping and having an overview to your whole business. Try including options like Go-cart.com , 1Shoppingcart.com and ShopSite Inc.
However, if you choose not to build your website yourself, you can always decide upon several hosted e-commerce companies that help you with everything: product catalog, shopping cart, payment, shipping, marketing strategies, analysis and tracking, domain registration and hosting.
For example, ProStores is a solution powered by eBay which has a full customisable web interface which I found to be very useful and easy to work on, and it's available not just for eBay sellers, but for everyone.
However, many say that before starting your own e-commerce website you should first try to get a seller id on eBay and test your sales on their website.
4. Get traffic!
Probably the most challenging part in starting a business online, driving traffic to your website depends on good promotion and smart thinking.
Start reading about Search Engine Optimisation and how Google results are working and decide upon the forms of promotion that best suit you. However, if you have a high budget, you can always hire a SEO company to help you.
The Internet is full of articles with tips and tricks that can teach you how to do it:
Finally, you need enthusiasm. Pick an idea that you'd love working on and never let fear of failure turn you back. Your company has your very own personality. Be yourself!
references:
http://www.seanogle.com/entrepreneurship/ecommerce-tips
http://www.entrepreneur.com/article/84250
https://www.sba.gov/blogs/how-start-successful-e-commerce-business-6-tips-seasoned-pros
http://www.shopify.com/blog/10580693-how-to-start-an-ecommerce-business-without-spending-any-money