"They look like articles, but they work like ads-and they're crucial in conditioning the market"                 –Charlene Prounis
Advertorials, also known as native ads, are great for getting your product message across and can raise awareness of your product/brand immensely. With that being said, it is easy to fall into a convenient 'let's just say what we want to say and stick it on a website' pattern, which is a waste of what could have been a great advertorial.
This blog covers 7 basic tips and tricks on how to create an advertorials that looks good, tells your story, and sells your product. 
1. Scope your surroundings
Let's take Buzzfeed as an example.
Their layout is a combination of messy and tidy due to the variety of different types of images and headlines mixed with strict column definitions. Meaning almost anything goes, as long as it is aligned. Your advertorial will have to follow the same rules to make sure that it is accepted as interesting content by the readers, as reaching the readers is your goal. Adhering to a website's set design rules goes for any type of website so, for example, if you placed an advertorial on the Guardian's website it would have to be less messy and conform to the Guardian's design rules in order not to stand out like a sore thumb. People that are active online will be able to spot an advertorial from a mile away, but your job is to not be added to the list of advertorials that inspire online pictures like these:
2. It's all about headlines
Your goal is to blend in to the website and make readers want to read your advertorial and participate in your advertorial call to action. We discussed the design element, but content is also very important.
If the website you want to place your advertorial on is like Buzzfeed, a fun loving anything goes type of website, you are better off writing a headline like "The craziest cat you have ever seen!" instead of "Delirious cat chases own tail without success" or "How to get rid of horrible headaches" instead of "New headache solutions". You need to adapt your advertorial headline to the tone of voice that the website uses in their headlines.
3. Get to know the audience
Find out what the audience wants and who they are. Do they prefer dramatic stories, happy and uplifting stories, factual articles, or something else? Are they mostly teenagers or do more middle aged people visit the website? Research the most read articles of the website and possibly see if the website can provide you with some analytics on their readers' behaviour. You can use this as an advantage to tailor your copy to their exact preferences. 
4. Tone of voice
Above, I mentioned tone of voice regarding headlines, but that isn't where it ends. Tailor your content to match the website's content to a T. How does the website usually start its articles? With a funny anecdote, immediate factual information, or another way? Research the website's own content and write yours in the same way. This is not only to make it look the same, it is also to make sure that the website's dedicated readers aren't put off by your different style of writing. A lot of readers like the safety of knowing how an article will be built, and straying from their expectations may not work out for you.
5. Create a compelling story
So, you got the headline right as well as the tone of voice and order of your content, but what about the actual story that you are going to tell in order to make sales. Seeing as you already got to know your audience, you know what they like and hopefully also what their problems are. You can use this information to create a story that they can relate to. If the readers appear to be middle aged and extremely active on skin-care articles, tell a story about a 40 year old who had tried a lot of different creams to get rid of her wrinkles, emphasize how she really grew tired of the, what felt like, neverending search for a product that worked and end with a bang stating how as soon as she started using your product, she immediately saw an improvement and wouldn't want to go another day without it. Add some more testimonies, et voila, you will have engaged your audience and are highly likely to see your call to action (which could be a text-embedded link to your product webshop) activity increase.
6. What do you want the readers to do? Help them out
One of the most important parts of creating an advertorial is adding a call to action. It has been mentioned in the previous tip, but needed more emphasis to stress its importance because even though your advertorial is wonderful in many ways… no call to action equals no direct sales. Okay, so some readers might do organic searches to find your product, but do you really want to take that chance? 
7. Website ad policy
To conclude the tips and tricks, I advise anyone that is looking in to creating an advertorial to check the advertising policy of the website on which you will be placing your advertorial. You don't want to put in a lot of work only to see it be denied due to some restrictions and rules that you overlooked. Put in the extra few minutes of finding the advertising policy online, or contact the website owners to see if they can inform you personally.
Conclusion
Make sure to do your research before creating your advertorial, as it can save you a lot of time and money, should the issue arise that it doesn't fit the current look and feel of the website. Also, if a website has such strict rules and layouts, it might even make your job easier as it basically lays out a template of how to fit in.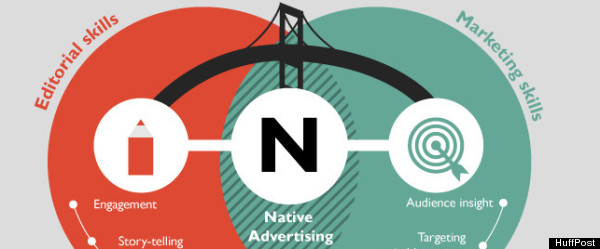 Check out these interesting posts on advertorials:
• Good and bad examples of native advertising, by econsultancy.com
• The right way to fit 'ad' into 'advertorials', by Filthy Rich Writer
• The secret power of online advertorials, by Northern Lights Direct