In November 2013, the Xbox one and Playstation 4 (PS4) were launched. The Xbox one, however, was only released in a limited number of markets in Europe. The Netherlands still had to wait for another year for the Xbox one to release. Meanwhile the Playstation 4 already launched in almost every country in Europe back in November 2013. That is why a lot of gamers decided to buy the Playstation 4 as their next-generation console.  Furthermore, during the release, PS4 had a better lineup of games that were exclusively playable on the PS4. Nonetheless, a lot has changed in 2 years. Since the Xbox one's release in the Netherlands on September 4th, the Xbox one is on the rise. And right now, with black friday sales also hitting the Netherlands, it is a good time to buy a current-gen console.  In my opinion you should buy the Xbox one. Why? Continue reading and you'll find out.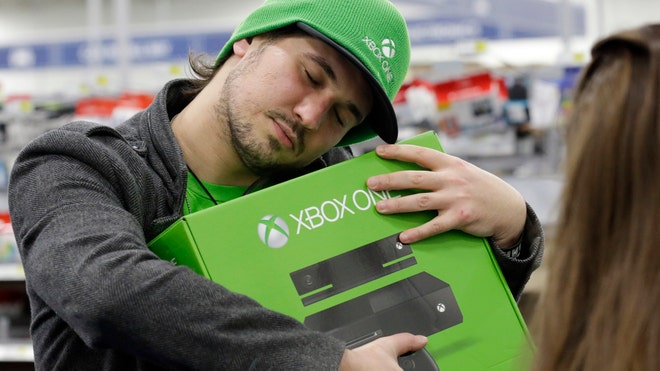 Backwards compatibility
For starters, this November the Xbox one got a huge update that made previous-generation xbox 360 games playable. About a 100 games were supported at launch, with way more to come as Microsoft gets new legal agreements with publishers. Since the games won't be playable for a disc, a download is necessary to play a game when you put a 360 game in your Xbox one which is backwards compatible. Unlike the PS4, where you have to pay for older Playstation games in it's pricy Playstation now store, Microsoft offers Xbox one gamers a service for Xbox 360 games they already own.  In time there is no need to keep your old Xbox 360 console, since gamers will be able to play these games on the Xbox One. So my advice would be to buy the Xbox one and sell the Xbox 360 fast while it is still worth some money.
Windows 10
Do you own a Windows 10 PC? Then buying the Xbox one means streaming xbox games to your computer using wifi! Moreover, Microsoft is working on streaming PC to Xbox one as well. How cool is that? Microsoft also promises cross-play between the two platforms so that you can play games on your Xbox one with your friends that play on the PC. Microsoft is making a great move by unifying their separate platforms and continuing to blur the line between console and pc gaming.
Exclusive games
While Sony gained a big advantage in the exclusive games war at the end of the PS3/Xbox 360 generation, Microsoft has the overhand this year with games Like Halo 5 and Rise of the tomb raider. Especially if you prefer triple AAA games like Halo to Sony's Uncharted and Gears of War to Ratched and Clack, buying the Xbox one is the way to go.
The elite controller
As mentioned before Microsoft is recovering from a shaky launch but the company has a lot of money to respond to one of their main brands in crisis. Now, because of their software-updates and great exclusive games lineup, there is no reason to assume Microsoft will stop this upward trajectory.  As announced on this year's E3, Microsoft is releasing a Xbox one Elite controller. Since its launch on October 27th, the Elite controller is getting amazing reviews. The controller is solid, has swappable thumbsticks and d-pads for game-changing accuracy and speed, better fire rate due to the hair trigger locks and it comes along with an easy to use smartphone app. The PS4 doesn't have such an controller. While the price tag is relatively high (€150) the hype is on and most of the retailers are out of stock because of the high demand.
While diehard Ps4 fans will have plenty of reasons why they prefer their console to the Xbox one, the Xbox on is on its way up, changing its console to dramatically comparing it with the console 2 years ago. As things are looking now, there is no better time for buying the Xbox one!
Keyword strategy:
Searching on Google Keyword planner, the Dutch translation of 'buying the xbox one' gets 6600 hits a month, which is a lot but not too much to have too much competition. To make sure Google finds my keywords I made sure the phrase returned in a natural way (not by stuffing the keywords) in almost every paragraph. The phrase is made bold.